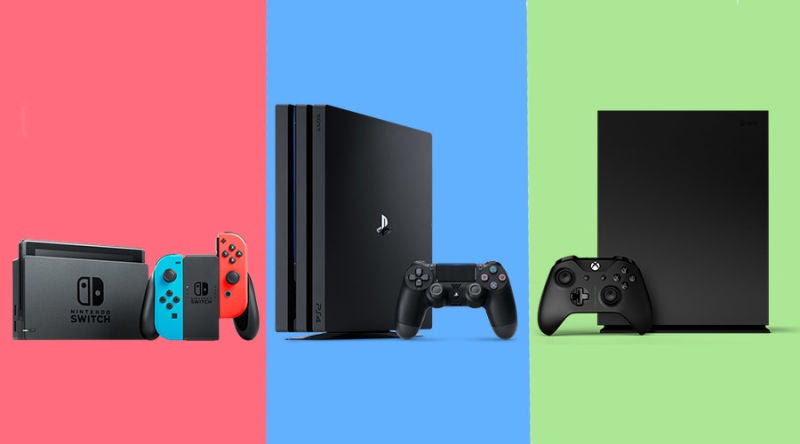 03/03/18 Recently, I asked you fine people at TAY to help me choose a current gen console, and the results are in!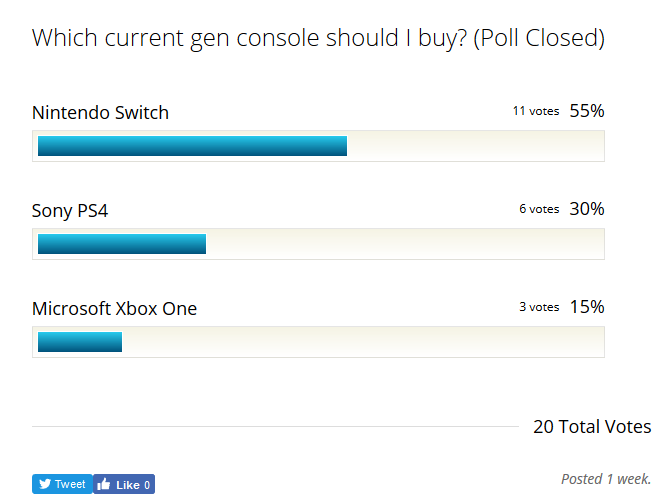 With 11 votes, the Nintendo Switch got 55% of the overall votes.
Coming in at second, was the PS4 with 6 votes, or 30%
And finally, Xbox One trails with 3 votes, or 15%
This is more or less what I expected, and I am happy with the results.

My Switch arrives today, with a copy of Mario Odyssey – I am super excited for that Nintendo goodness!
Firstly, I'd like to thank everyone for participating, there were some great arguments for all 3 consoles, but ultimately I think there are more reasons to buy a Switch than any other console right now.
Secondly, I'd appreciate some discussion around which games I need to play next, so feel free to weigh in below and tell me about your favourite Switch titles!