TAY Podcast Episode 0 – A Podcast Is Born
06/20/20 This is the rebooted TAY podcast, check TAY out at https://tay.kinja.com. I talk probably way too much, but that's OK! It's the first one and was a little messy, but looking forward to being involved with this project in the future.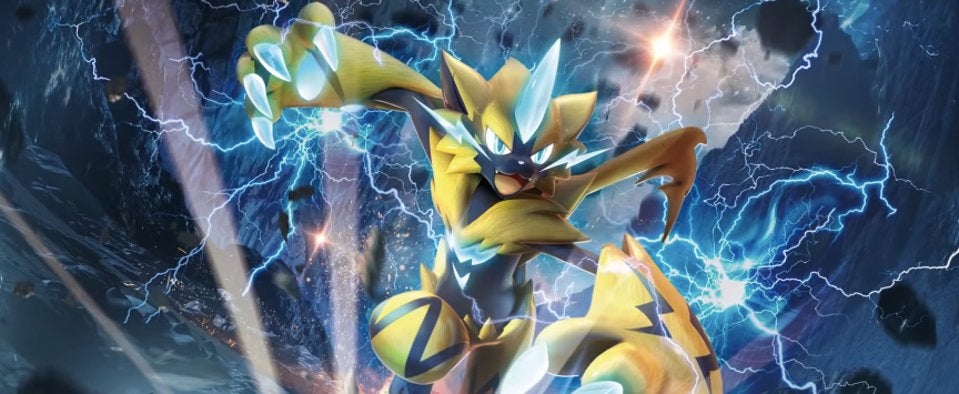 I'm trying not to get too caught up in the hype, but Pokemon Snap guys!
Christmas came early for Pokemon lovers. I didn't really expect so much from that presentation.
They kicked things off with Pokemon Smile, an app that makes tooth brushing fun for kids. This blew me away, I know Nintendo has been very interested in stuff like this – health-oriented entertainment, I guess you can call it.
I don't have kids of my own, but from what I have seen, tooth brushing can be a very stressful time for some parents and this kind of innovation is what makes Nintendo such a well loved company.
Pokemon Cafe Mix looks like a clever twist on the Candy Crush formula, and looks like a fun time waster. The designs of the Pokemon are super cute, it has a nice aesthetic if anything and as you could probably have guessed it's available on iOS, Android and Switch. But not yet, it's coming soon.
They then announced a cool event where if 1 million Zeraoras are defeated, everyone gets a shiny Zeraora. What a great event, I think! Hit me up in the comments if you want to take on some together!
They also announce Mega Evolutions for Pokemon Go, and it sounded like they are going to redesign them a bit.
Finally, they announced that they are announcing something else next week. Bam. Who knows what that might be.
My best guess is, probably not another mainline, but it is something big. Perhaps a third DLC, but who knows?
There were rumors of a Kalos expansion, so maybe that will ring true as the Galar and Kalos regions are a stones throw from one another. That, my friends, could be the third and biggest DLC. I remember a lot of speculation about it.
Who knows, we will have wait and see! Overall, I'm really hyped for Snap, and don't know how they will top that or if they are even planning to. What do you think it could be? Let me know in the comments!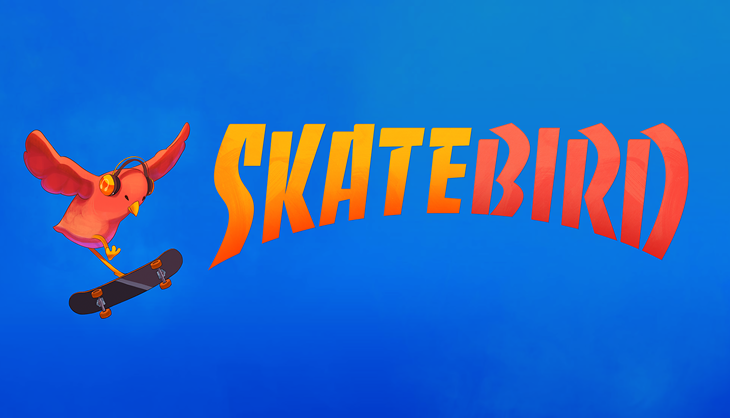 I just watched a segment of the Summer Games Fest that was absolutely packed with epic looking indie games, so I thought I'd double up on my posts today with a list of the ones I liked.

This one had a really good '90s anime inspired trailer, and is a strategy RPG, set in a highly futuristic world complete with powered exosuits. Exciting stuff!
The release date on Steam is just 2020, though, but probably we can expect this game soon.
This one is one of the strangest games I have seen in a while, and while I can't make out what the point of it is, it looks really interesting and weird. Most of the trailer is a girl prancing around with a cat, then riding a giant cat. Cats.
This one is set for release in Fall 2o20.
Continuing the theme of colorful, somewhat surreal games, Nuts is an adventure in squirrel surveillance and looks charming, those squirrels are definitely up to something though. The voice acting sounds quite good, which can't be said for all the games I saw unfortunately.
Release date set for 2021.
Almighty looked a lot more ambitious than the other games I had seen up until that point, appearing to have deep multiplayer systems and an exciting battle system. I was sort of meh on this one until I saw some of the abilities and battles, as well as the monsters you have to fight, looking like a very open and fast-paced battle system that I'm excited to try out.
Planned release date – Coming Soon? Okay. Well, it looks interesting so let's keep an eye on it.
The visuals in this one evoke Adventure Time interspersed with some of Felix Colgrave's work, this puzzle platformer puts you in the shoes of Mo as she explores the strange hand-drawn landscape.
As an artist, I appreciate the effort that goes into this kind of work and will definitely be picking this one up.
Release date – 2020
A murder mystery set in a world that is so over the top, imagine if you took Phoenix Wright and replaced all the characters with characters from Jojo's Bizarre Adventure.
Release date – Get ready to breathe life back into Paradise (it literally says that, go look!)
Cyanide & Happiness: Freakpocalypse
I didn't know about this one, but it was apparently announced a few months ago. The sadistic humor of C&H brought to life in a video game, putting you in the shoes of a high schooler trying to find a date to the prom in the apocalypse.
Part 1 release Summer 2020. I won't get it, since I don't buy episodic games on principle, that's like going to Burger King and them telling you that you can have your fries now but have to wait a few weeks until you can have the burger, and the analogy works because BK is about as healthy as C&H's humor.
Popup Dungeon
One for the DnD fans among us, this game has some attractive visuals evocative of Minecraft, but also Paper Mario with it's pop-up book aesthetic. IT seems to have some deckbuildding mechanics, but apparently you can make anything so that's cool.
I am not usually a fan of deckbuilding games unless they are physical card based, but this appears to be fun mashup of deckbuilding and real-time action/strategy gameplay. The visuals are colorful and fluid, so this is another one I want to try out.
This one was released a couple of months ago, but still is a new discovery for me, and might be for you, too.
Skate Bird
Last, but not least, you've probably heard of it, Skate Bird!
A love-letter to the skating games of the '90s that's been in development probably since long before Activision greenlighted the remaster of THPS 1+2, and is scheduled for release early 2021,
This will be a day one purchase for me, I think! I loved the Tony Hawk's and Street Skater series growing up, and as the developer says in the trailer I just watched, they just sort of stopped existing which is why he decided to make one. I'd much rather play as a cute little bird wearing a thimble as a hat than as any of the professional skaters, no offense to them, since I will be interested in the Tony Hawk's remaster as well.
---
Are there any you saw that I missed? Which indie games are you excited for? Is E3 dead? All these questions and more in the comments!
What's up TAY, I hope you are all having a nice and relaxing Sunday. I got a nasty fright when my dog went for the cat, and I'm mad at him for doing so, but otherwise, I'm fine, thank you for asking!
For those of you who missed it, after hanging out in a cool Silent Hill world in VR Chat, I drew Pyramid Head on livestream the other day. I took 3 hours of footage, sped it up 20 times and trimmed the fat so you can enjoy 3 hours of work in just under 15 minutes!
Let me know what you think of my work, and let me know if you have any tips for me. I'm no professional, by any means! Also, feel free to request something in the comments!
Feeling a little blue in these interesting times we're all facing? I know I've taken strain, and figured I'd share some of the things that have helped me keep my head above water in these uncertain times.
I hate to say it, but things are looking pretty grim as we face down a global pandemic, and the horrifying reality of it all. I'm not going to pretend that isn't happening, and even if it wasn't, there are those of us out there who have been dealt a really bum hand and are facing adverse circumstances even without a worldwide health crisis.
Short disclaimer, I'm not pretending to be an expert on any of this subject matter, I'm just trying to spread some positivity. I'd also like to acknowledge and salute the essential workers out there saving the world. Also, a lot of this might seem like pure common sense but it might help who's feeling down and not sure how to start picking themselves up again.
But let's not dwell on that, which brings me to the first point –
Don't Panic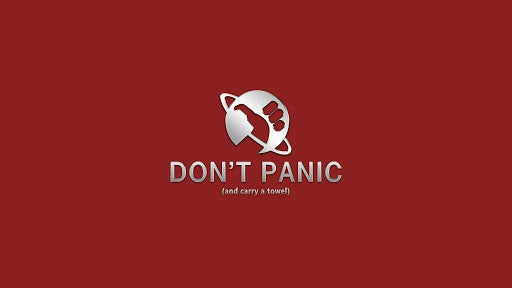 This is very important. In fact, I can't think of a single situation that would be improved through panic, but I must add that it is sometimes appropriate and very human to panic so don't feel bad if you do. There are a variety of self-calming techniques people use, and if you feel the need, read up on a few of them.

It's probably good to have a towel handy as well, you never know when you might need a towel.
Take A Shower
.. Or, a bath if you prefer. I did say you might be needing a towel!
Being clean not only feels good, it goes a long way towards lifting your spirits if you're in a rut. Usually, if I feel anxious or upset, I'll go have a quick shower and come out feeling refreshed and much calmer than before. It's great!
Avoid Caffeine
If you're like me and like coffee, being at home you may be reaching for a caffeinated beverage a little more often, be it coffee, soda, or even tea. Try and switch it up a little, I've kept a bottle of water handy the same way I usually would at work which has helped and if you can sometimes giving it a little flavor makes it a little more interesting. I've put the lemon tree in my garden to work by slicing up lemons, I think I may have some mint growing which will also be nice. Cucumbers are great, too! Anything you can think of.
Stretch Your Legs
While under lockdown, it's pretty easy to spend the entire day gaming and not move around much. So, sit a round out or hit pause and try move around some. You may be confined to a house, so it may be difficult, but it's important to move around to get your blood flowing which will make you think and feel better, which has the added bonus of making you more alert and probably a bit more likely to pwn some n00bs in the next game you play.
I'd like to be ambitious and say, "get some exercise", ideally if you can manage that it would be great! But, if you at least manage to move around some, it's going to help.
Tidy Up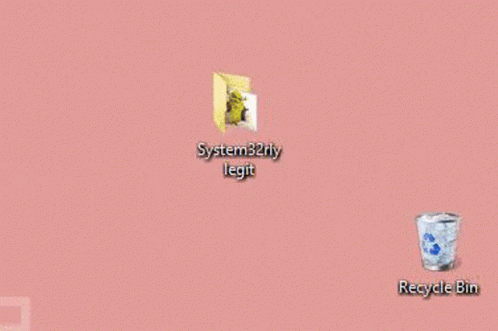 I know, nobody really likes cleaning most days, but it can be rewarding to transform a space from something and boring into a space that is more pleasant to be in, especially since you've probably already been spending a lot of time there.

Personally, I find it very therapeutic and while I don't always have the energy I've tried to tackle one small area a day. It's as if I'm rearranging and cleaning my mind as well.
I've managed to get my cable management nightmare straightened out nicely, which has made my gaming experience much more pleasant. I've also got much more room on my desk and have arranged my music equipment so that it's more accessible and this has enabled me to spend more time using it, which brings me to my next point..
6) Try Something New, or Revisit An Old Hobby
That unfinished Gunpla in the back of your cupboard? Those dusty sketchbooks laying in your bookcase? Dig them out! Finish that doujin you started!
It's a great time to spend a bit of time developing ourselves and rediscovering parts of ourselves that we may have neglected or forgotten, as stressful as things may be.
As I've been writing this, I've done just that by getting back into the arts and starting a comic that I've always had a few ideas for. I've even turned it into something new by streaming it. Even if you don't always have time, like there are some days I don't draw or pick up an instrument, or play video games, and that 's ok too.
Connect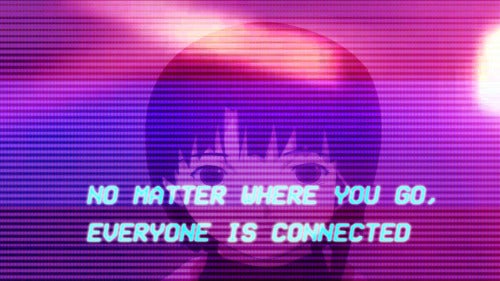 While it might not be the same as sitting across from your bestie over a pumpkin spice latte at Starbucks, one of the boons of modern living is the access to the internet giving us the ability to do things like have a video chat while seperated by entire oceans and continents, it's a great time to be alive!

I know many of us are working from home and video conferencing on a daily basis with coworkers and bosses, which is in and of itself probably not as great as many of us thought it would be since it introduces new challenges and stressors to our lives. Which brings me to my next tip, you may want to…
Disconnect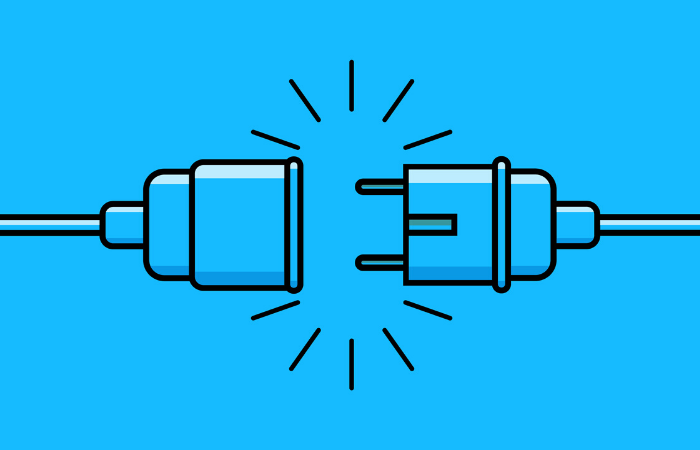 It's good to stay in touch, but like anything in life, too much of a good thing can end up hurting you.
Consuming too much media online will inevitably expose you to some of the ridiculous things people are saying and doing out there, and while it's good to stay informed, you'll go mad listening to all of that.
"But Future, What do I do? How do I stay entertained?"
I'm glad you asked, because I have no idea.
JK, Some low impact gaming offline or watching a movie is fine. Of course, it's good to do things like switch off your Sony and do literally anything else for a length of time. Let's not be too hard on ourselves if we aren't achieving the things we want as quickly as we'd like.
---
This is something I have written over the course of a few weeks, starting around 2 or 3 weeks into the lockdown. We are now in week number 9, or it could be 1o. I don't know.
Some things are returning to normal and there is some encouraging news out there – New Zealand, I see, has declared their country Covid-free. I think Tanzania today, also declared their country free of the disease with the president even saying the whole thing has been exaggerated.
As things get better, I hope everyone stays safe. As for me, in the process of writing this longer than usual, more personal bit, I can 100% say that the last 8 weeks has changed something in me. I'm not the same person I was when I started writing this.
This experience of being stuck at home, a home I'm very lucky and grateful to have, has taught me a lot about myself. I keep finding myself thinking, "Oh, it's Saturday night. Usually I would be doing X activity with Y person at Z location." The funny thing is, I don't really miss a lot of the things that seemed important then. I'm quite happy and content with being at home, but that could be insanity creeping it's way in. Who knows.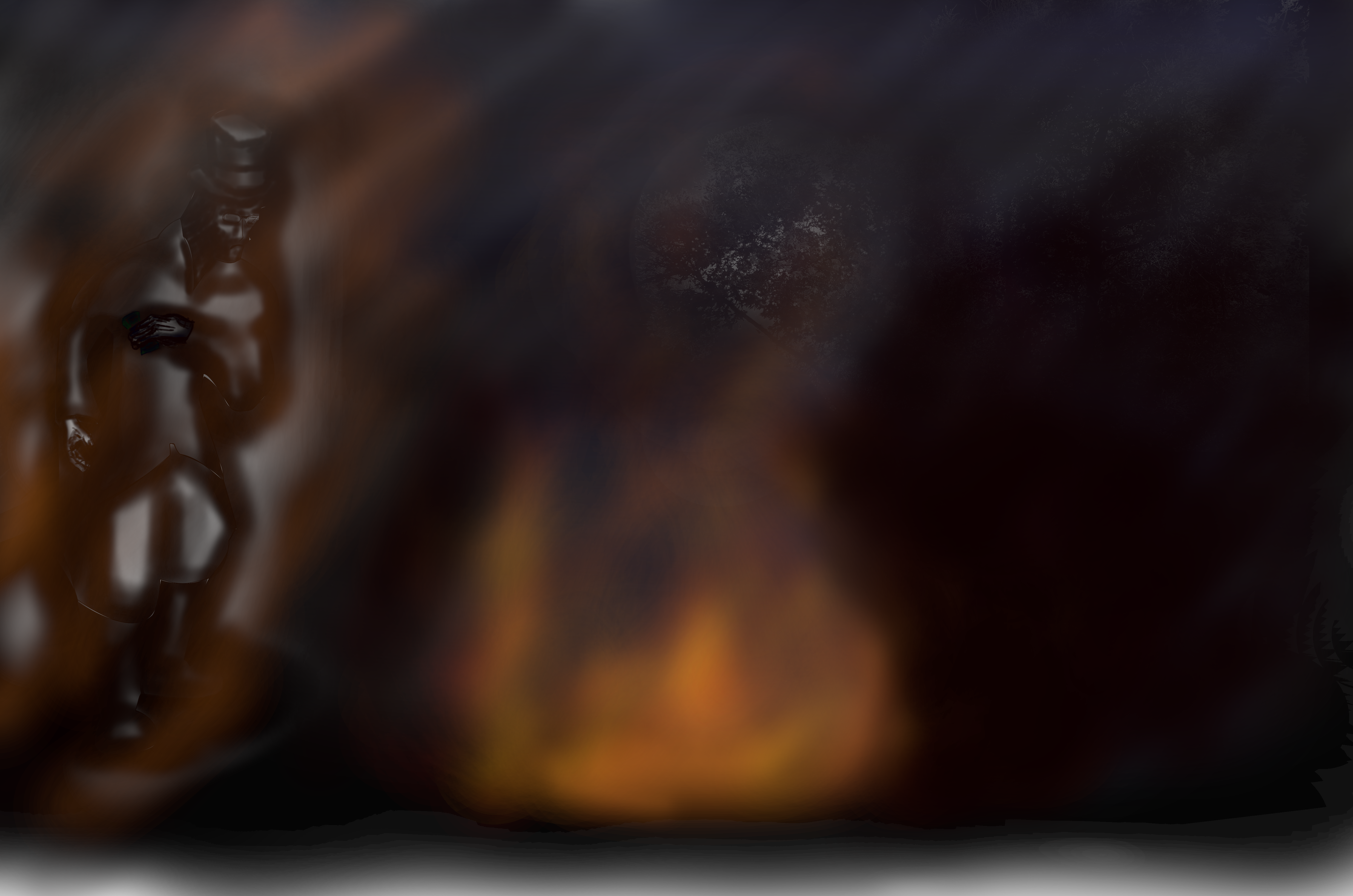 Whats up guys! I'm busy drawing what I hope will become my very own comic and have decided to stream while I'm doing that, so if you feel like coming over to say Hi I'd be really happy to hear your opinions on my work. So come on over and listen to some tunes, have a chat, I'll be there probably most of the evening with a few short breaks in between.
I'll probably be online 30 min to an hour after posting this, and may decide to play some games instead.
Shout-out to The Geek Empress, who's inspired me to tell my story and put it out there with her game, Kaiju Crush, which I'd encourage anyone reading this to support. It's got a really unique and interesting premise, a giant moster girl dating sim is not the kind of game you play every day.
It's not easy putting oneself out there, but hopefully it will be worthwhile!
About Me
I'm Marcus, it's nice to meet you. I am an aviation maintenance engineer IRL, but am a creative at heart and love alternative and nerd culture.
You can find me writing about video games on TAY, Kotaku's reader run community, something I have been doing on and off for a few years. I've decided to copy over some of the posts I have made from there, so I hope you enjoy reading!
Subscribe to EXAGUN NEWS
No spam here! Just updates on EXAGUN and my other work, too!